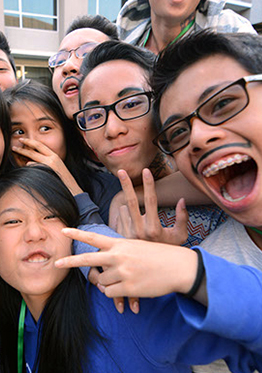 Since 2009, we have partnered with Seeds Training who designs and delivers training programmes for students, teachers, and parents around the world. They are renowned for helping schools, students, teachers, and families to upgrade their skills in the domains of life skills, leadership, and learning to learn skills. All of our students, teachers and parents participate in Seeds Training programmes and complete all levels of their training. Our schools are the first schools in Malaysia to receive the Seeds S.E.A.L. of Excellence, signifying our commitment to providing world-class certified trainings for our students and staff.
Since 1993, Seeds Training has worked with thousands of schools, companies, and non-profits around the world to craft experiential training programmes tailored to the unique needs of different organizations. They have made life easier for teachers by translating well-known theories like differentiated learning and state management into tactical skills they can deploy immediately in the classroom. They have created powerful learning experiences by using methodologies such as brain-based learning (developing learning capacity), social and emotional learning (building empathy and emotional intelligence), and experiential learning (game-based simulations for learning).
Seeds Training chose to partner with us to develop our schools, students and teachers because we share like-minded values on what education should be and we are committed to working together to find innovative approaches for student success.
For more information, please visit: http://www.seedstraining.com/dwiemas/