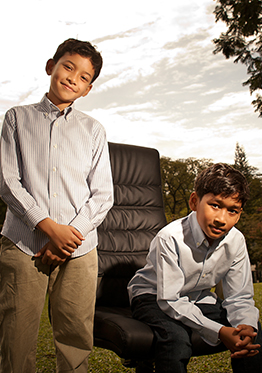 Life and the world in general, and certainly the business world, are dynamic and they evolve at a furious pace. An education system not only has to keep pace, it must springboard ahead as that is precisely where the children's future lies. Already today, success and creating value in business are more often than not achieved by way of innovation and cooperation. We understand that in this era of collaboration, education is redefined by a new way of thinking about teaching and learning. With new technologies and their potential to expand our own understanding and methods in this vastly different landscape, we have to establish for ourselves how to create, grow, and navigate these collaborative spaces in safe, effective, ethical ways. Accordingly, we must be able to empower our students in handling these shifts successfully on their own yet offer guidance and empathy when they are looking for direction.
We now live in an age where we are able to connect, exchange ideas and work together with essentially anyone. Previously impossible partnerships now flourish frequently and produce startling innovations. We mirror that in our classrooms where our students' reach extends beyond the boundaries of the four walls.
At Dwi Emas we focus on the five major shifts in education. In doing so, we are changing the way we approach teaching and the way students look at their own learning processes.